Instagram Fam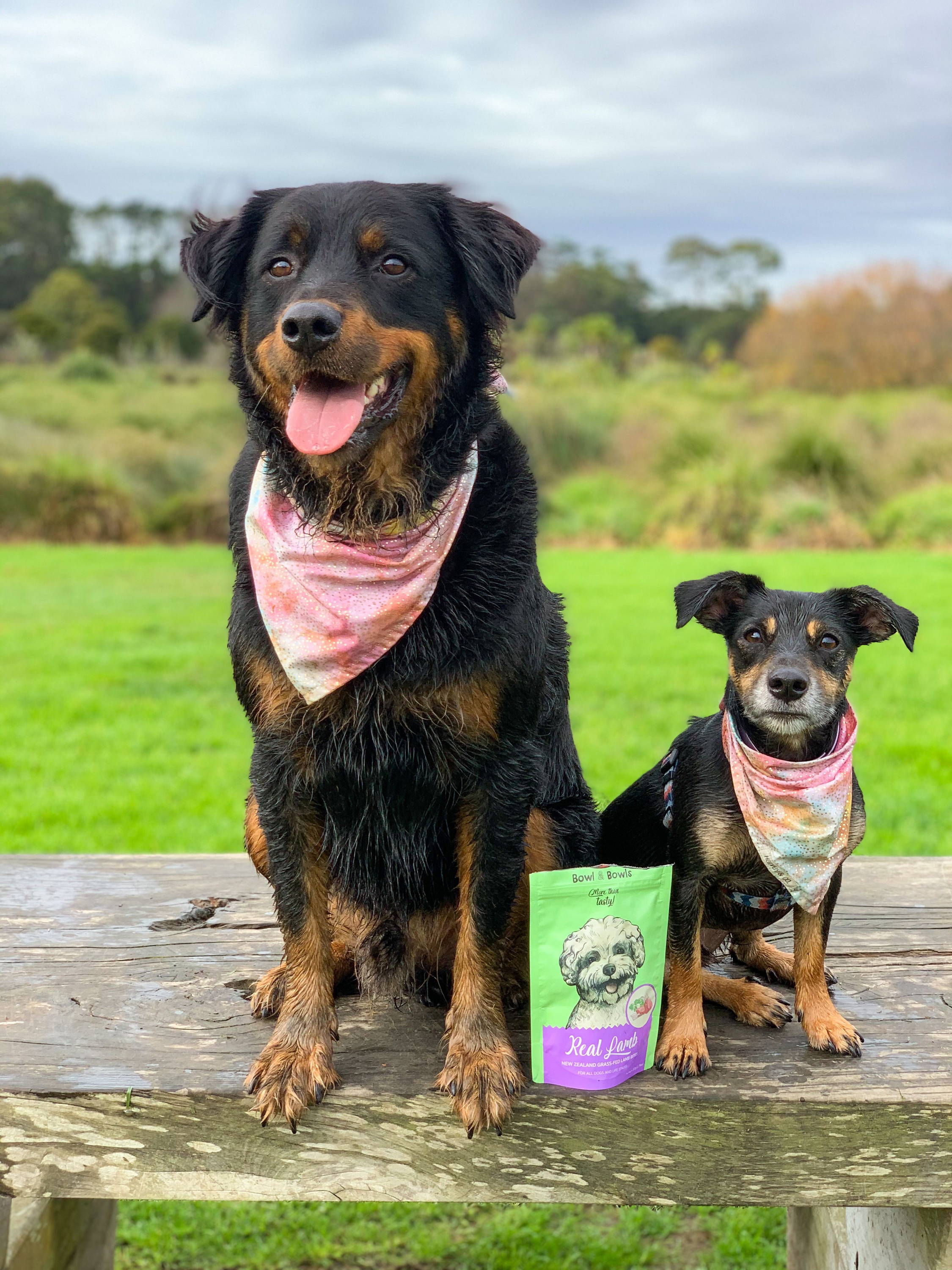 We are forever expanding our community online, we love seeing your fur babies enjoying their Bowl & Bowl treats! Check out some of our Instagram friends enjoying their B&B treatos below!
We have included their Instagram handles so you can check them out too!
Archie - @thegoodestboyarchie
Archie is a 16 month old rescue pup living in Auckland. He is one of our pup-fluencers on instagram and always does such a good job modeling with our treats!
Archie loves a good squeaky toy, puppuccinos, zoomies, all of the dogs he meets and most of all, cuddles in bed with his humans.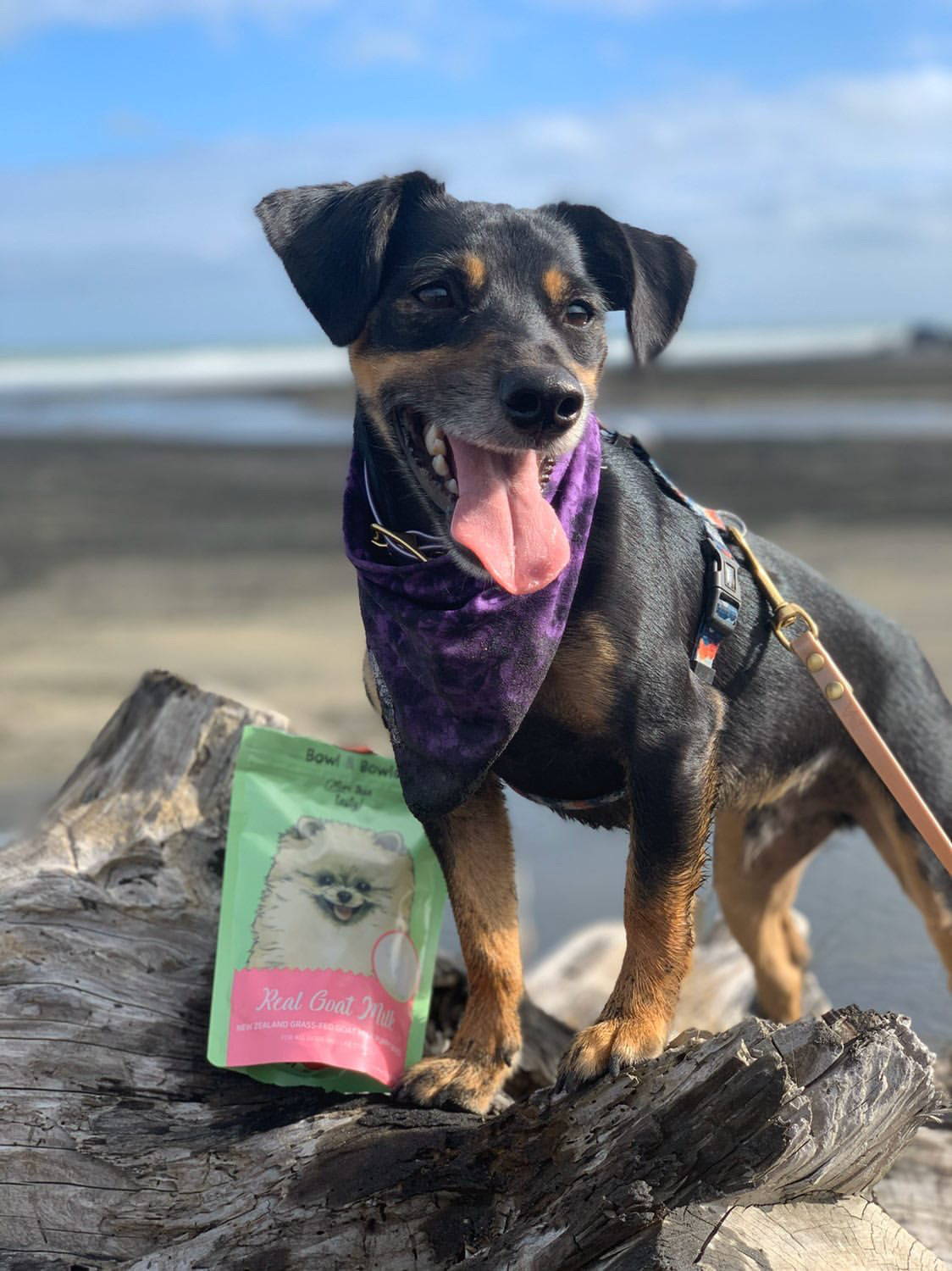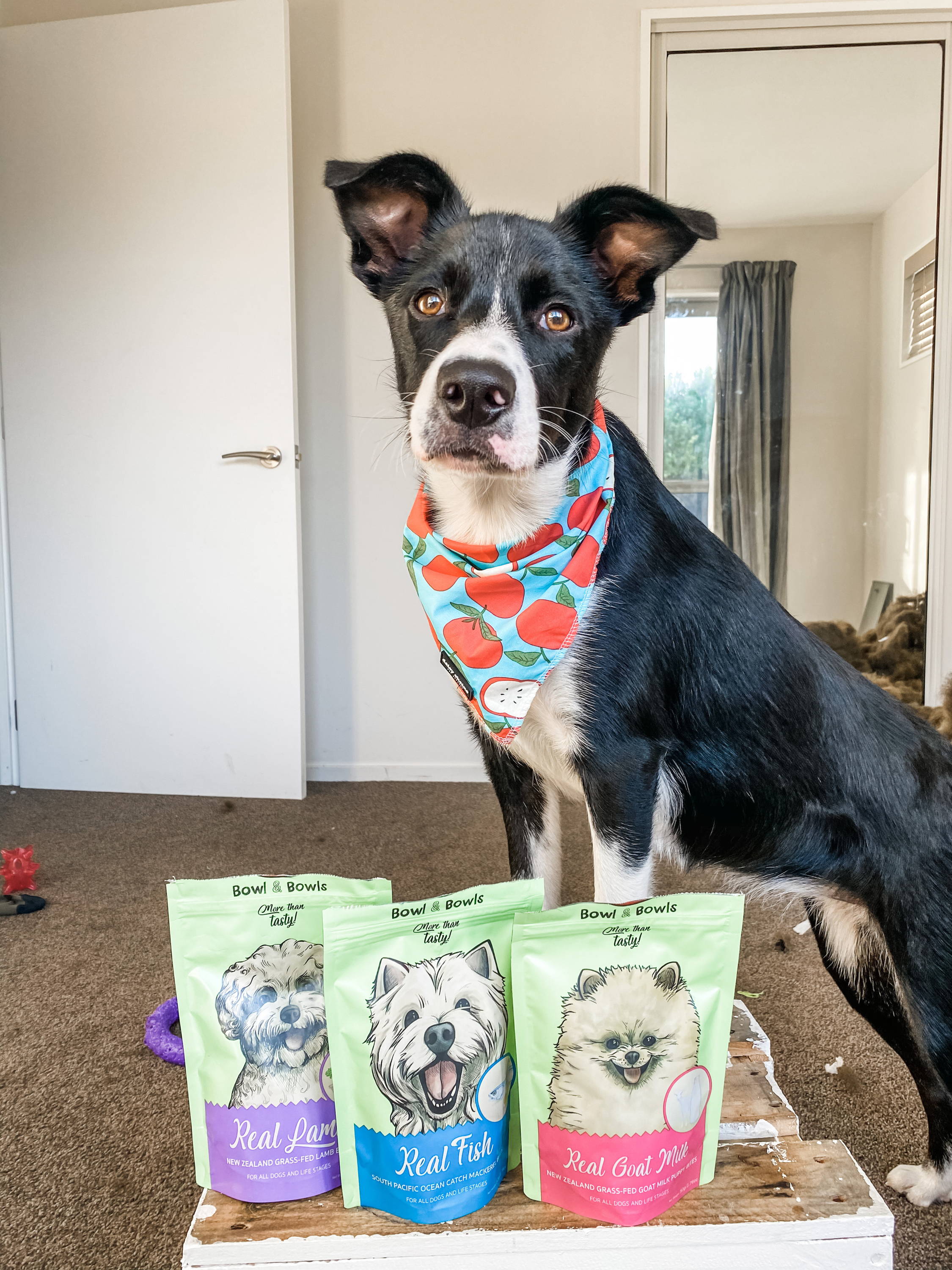 Indi - @indithecollie
Indi is a six month old Collie living in Christchurch.
Indi loves exploring new places, climbing up on things when adventuring (especially rocks), chewing on pinecones, bark and leaves and hanging/snuggles with her mum and dad
Georgia
Georgia is a 7 year old Golden Retriever living in Wellington. Georgia was kind enough to be a model for us, how good does she look!
Georgia loves to play with rocks, retrieving and playing with them, long walks and swims along the beach and waiting for mum and dad to finish dinner so she can eat all the left overs!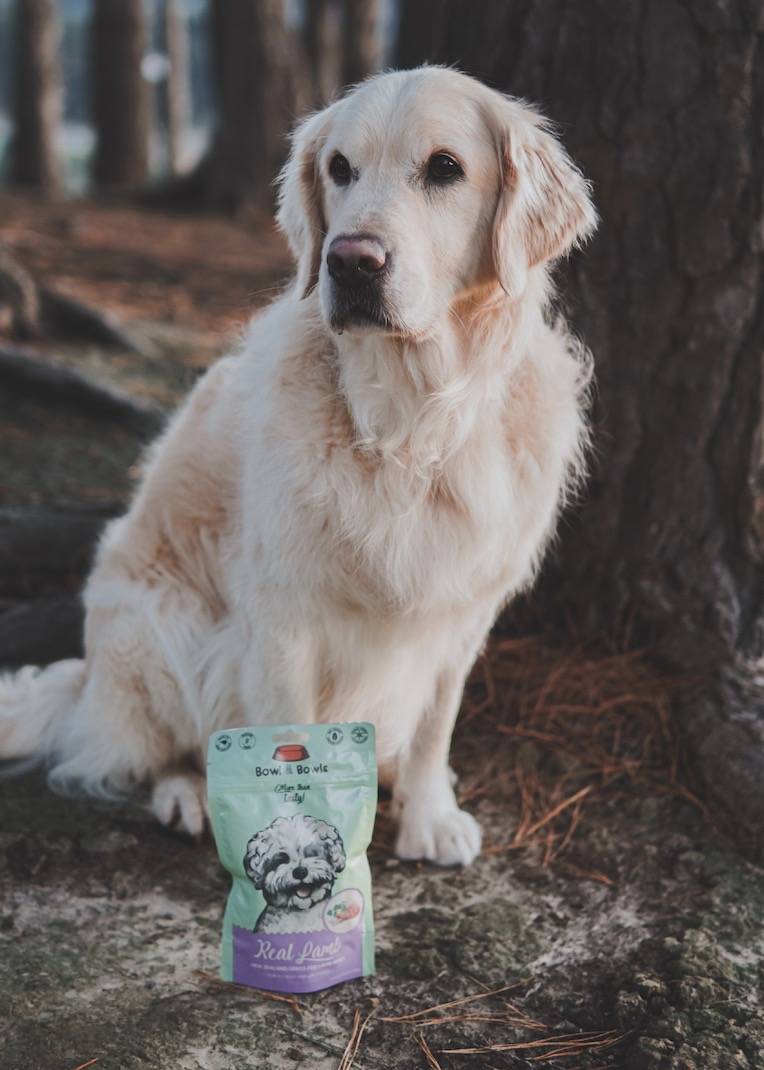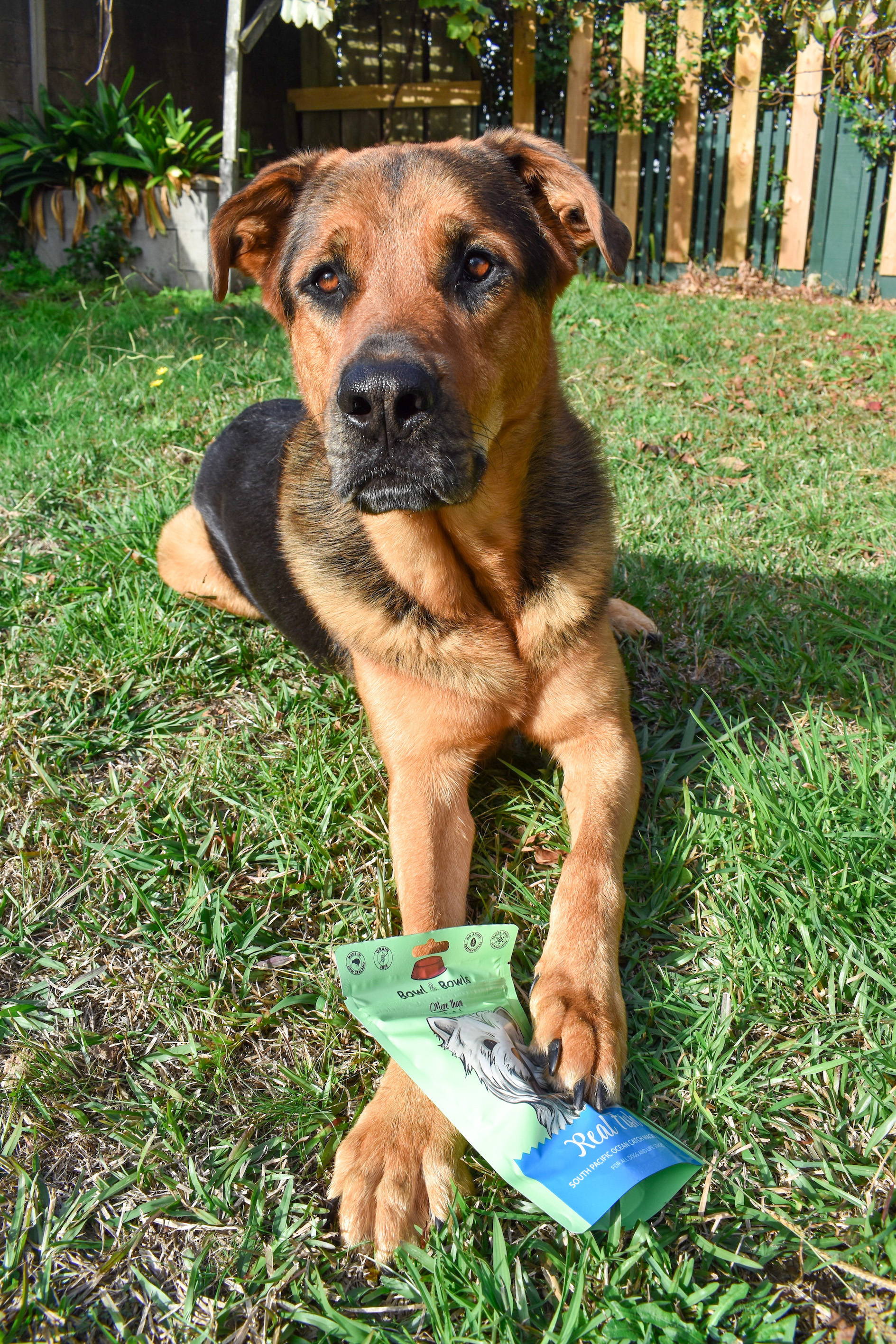 Rosa - @rosa_the_shepweiler
Rosa is a 3 year old German Shepherd x Rottweiler living in Auckland. She was adopted from a rescue centre as a pup when she was 4 months old.
Rosa is one of our food critics here at Bowl & Bowls, however she isn't too critical as she inhales almost all foods.
Rosa enjoys walks, trips to the dog park, snoozing in the sun with her cat sister and above all TREATS!
Hulk - @Hulkyhulk
Hulk is a six year old Rottweiler x living in Auckland. He is a gentle giant and among one of his best friends is Archie!
Hulk loves to go on adventures to the beach, hang out with his doggo friends, zoomies, and enjoying some good treatos!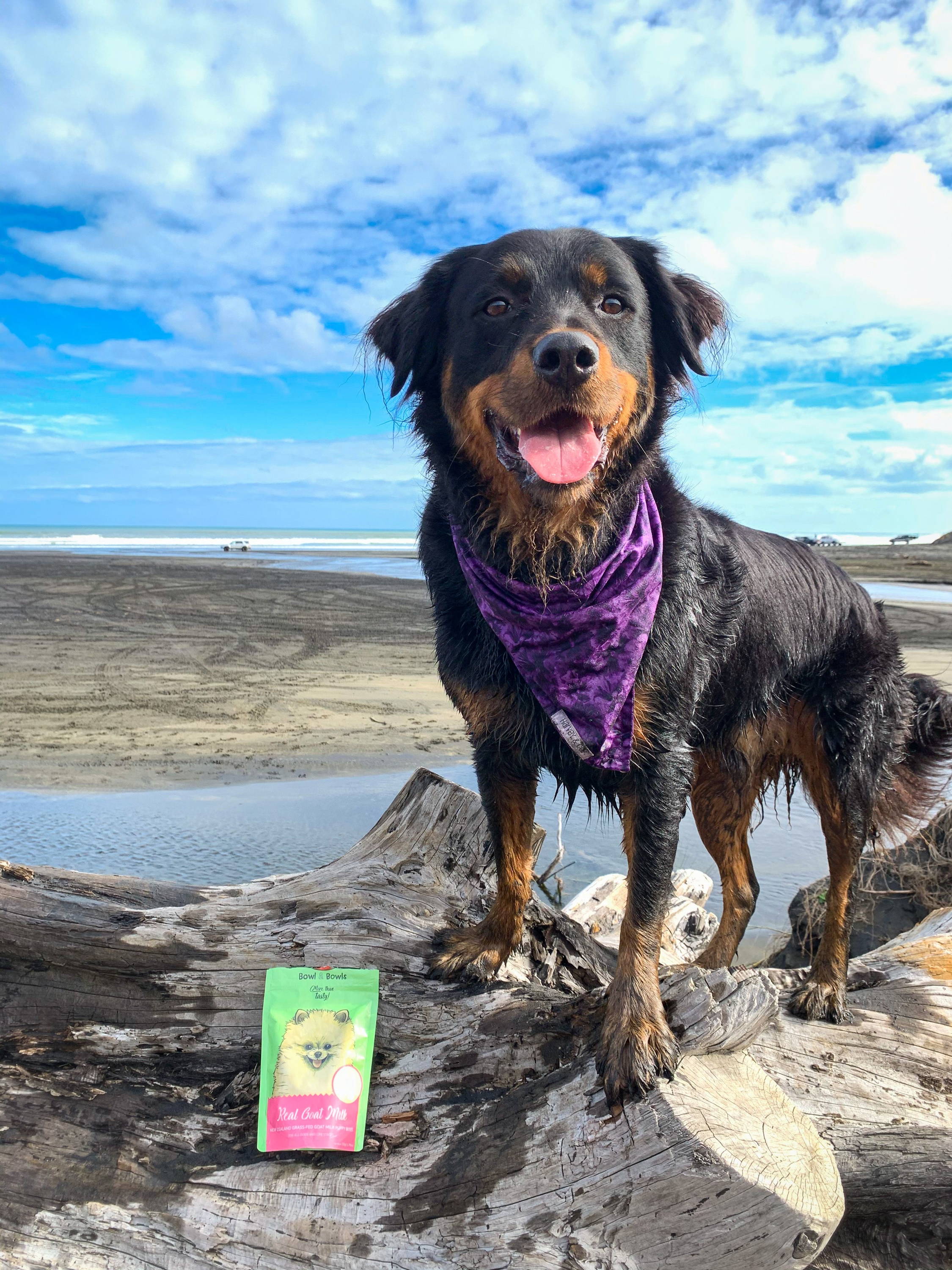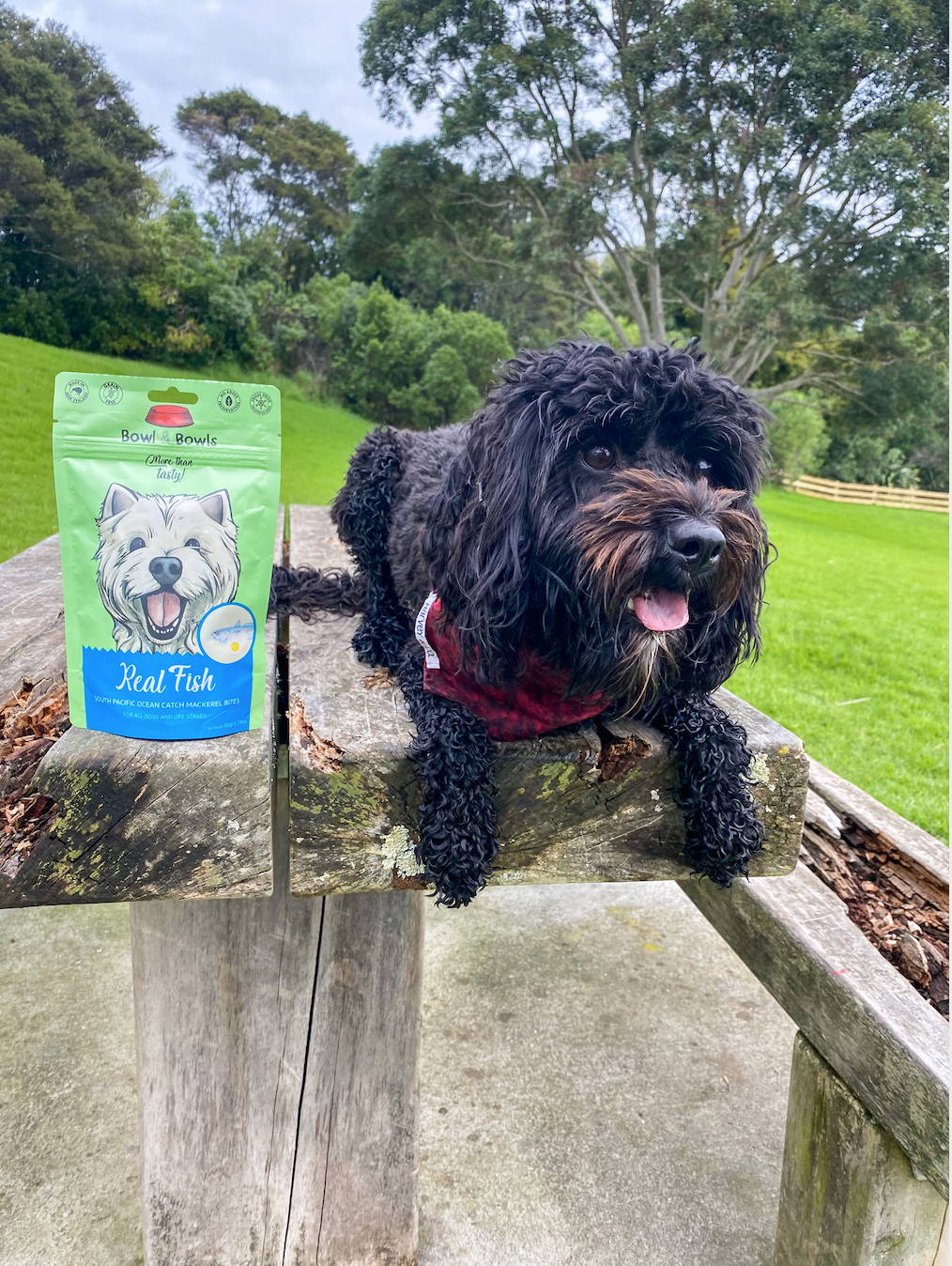 Harvey - @harvey_thecockapoo
Harvey is a 19 month old poodle x cocker Spaniel living in Auckland.
Harvey loves adventuring with his doggo friends, going to the beach, doing zoomies and going on roadies/camping in his human's new van!